Cuando buscamos una forma sencilla pero contundente de enviar un mensaje, la mejor forma de hacerlo es a través de frases. Por esa razón hemos compartido en post anteriores frases de familia, frases de buenos días, frases para fotos, mensajes para pedir perdón…en fin.
En esta ocasión queremos traerles frases en inglés bonitas que hablan del amor, de las parejas, de la vida, de la familia y de la amistad; para que puedas expresar lo que sientes de forma sencilla, especialmente en tus publicaciones de redes sociales que no te permiten poner tanto texto.
Si quieres ir a alguna sección en específico, puedes ir directamente haciendo click abajo:
Primero encontrarás la frase y abajo la traducción. Adicionalmente encontrarás imágenes que podrás compartir.
¡Vamos a ello!
Frases en inglés bonitas de amor.
It's easy to fall in love. The hard part is finding someone to catch you.
When you are with me, you make me perfect. I love you.
Dream without fear. Love without limits.
I wish I could turn back the clock. I'd find you sooner and love you longer.
I am absolutely, definitely, positively, unquestionably, beyond any doubt, in love with you.
You know you're in love when you can't fall asleep because reality is finally better than your dreams.
Love is a two-way street constantly under construction.
I need you like a heart needs a beat.
The best feeling is when you look at him…and he is already staring.
True love stories never have endings.
The only magic I still believe in is love.
Love thy neighbor — and if he happens to be tall, debonair, it will be that much easier.
There's always room for love. You just have to move a few things around.
All you need is love. But a little chocolate now and then doesn't hurt.
Love is the triumph of imagination over intelligence.
Love builds bridges where there are none.
Frases en inglés bonitas para parejas.
I've fallen in love many times…but always with you.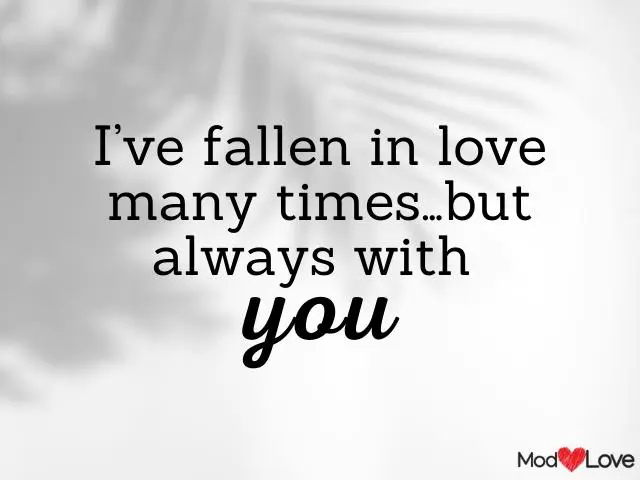 Every time I see you I fall in love all over again.
She was made of a magic, that only I could see.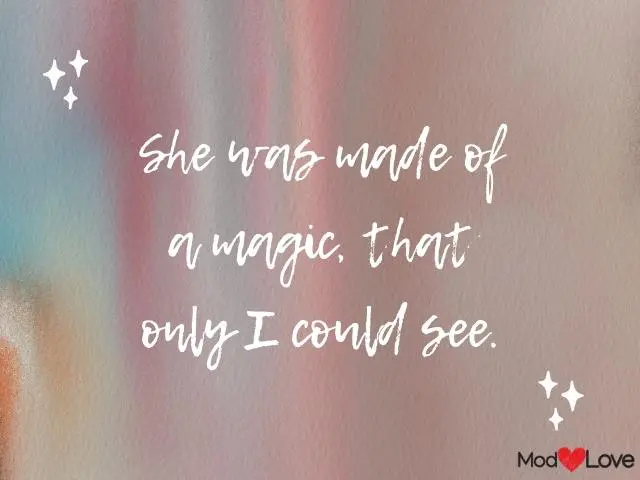 Every girl needs a good guy who can help her laugh when she thinks she'll never smile again.
You may only be someone in the world, but to someone else, you may be the world.
I'd rather spend one moment holding you than a lifetime knowing I never could.
If I had a flower for every time I thought of you, I could walk in my garden forever.
I wanna be the reason behind your smile because surely you are the reason behind mine.
In a sea of people, my eyes will always be searching for you.
Ever since I met you, nobody else is worth thinking about.
Dreaming of you keeps me asleep. Being with you keeps me alive.
You can stay, but your clothes must go.
I talk about you like you put stars in the sky.
I have a crush on your mind. I fell for your personality. Your looks are just a bonus.
The truth is everyone is going to hurt you. You just got to find the ones worth suffering for.
Frases en inglés bonitas sobre la vida.
Life is too important to be taken seriously.
Be such a beautiful soul that people crave your vibes.
Invest in people who invest in you.
The happiest people don't have the best of everything, they just make the best of everything.
Live your life and forget your age.
Life is the game that must be played.
Happy people plan actions, they don't plan results.
Whatever you are, be a good one.
If it costs you your peace it's too expensive.
Life is better when you are laughing.
I wish to live a life that causes my soul to dance inside my body.
A negative mind will never give a positive life.
Little girls with dreams become women with vision.
You will find that it is necessary to let things go; simply for the reason that they are heavy.
If you want to live a happy life, tie it to a goal. Not to people or things.
Work like you don't need the money. Love like you've never been hurt. Dance like nobody's watching.
If you don't follow your heart, you might spend the rest of your life wishing you had.
In the book of life, the answers aren't in the back. – Charlie Brown
Life shrinks or expands in proportion to one's courage.
Life is really simple, but we insist on making it complicated.
Don't cry because it's over, smile because it happened.
You only live once, but if you do it right, once is enough.
You only live once, but if you do it right, once is enough.
If you tell the truth, you don't have to remember anything.
Live as if you were to die tomorrow. Learn as if you were to live forever.
Life is not a problem to be solved, but a reality to be experienced.
Frases en inglés bonitas y cortas.
Expect nothing. Appreciate everything.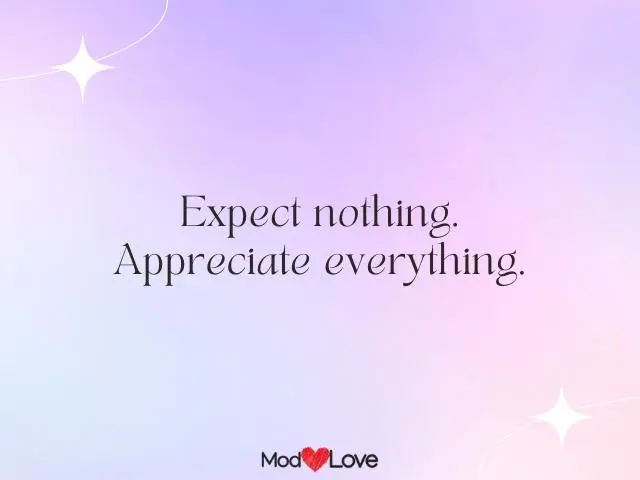 A real girl isn't perfect and a perfect girl isn't real.
Eat diamonds for breakfast and shine all day.
A girl should be two things: classy and fabulous.
Create your own sunshine.
Wherever you go, go with all your heart.
A beautiful girl is nothing if she has an ugly heart.
Frases en inglés inspiracionales.
Be someone who makes everyone feel like someone.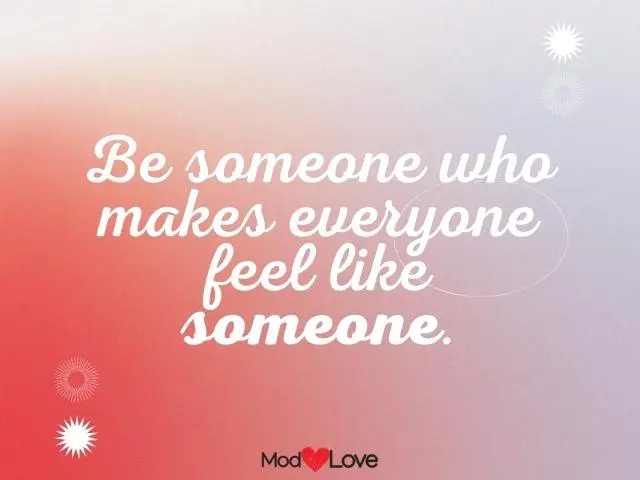 Go where you feel most alive.
Practice reckless optimism.
Good things come to those who hustle.
The sun will rise and we will try again.
You can do anything but not everything.
I can and I will. Watch me.
Great people do things before they're ready.
It always seems impossible until it's done.
Don't stop until you're proud.
No one said it was going to be easy.
Beautiful minds inspire others.
When you love what you have you have everything you need.
Do what they think you can't do.
The secret to getting ahead is getting started.
Great things never came from comfort zones.
Life is 10 percent of what happens to me and 90 percent of how I react to it.
We must become the change we want to see.
We may encounter many defeats but we must not be defeated.
Work until you no longer have to introduce yourself.
Don't let anyone rent a space in your head unless they're a good tenant.
Don't say maybe if you want to say no.
Everything is hard before it is easy.
Keep going, you are getting there.
Amazing things will happen when you distance yourself from negativity.
Be thankful for what you are now, and keep fighting for what you want to be tomorrow.
I hope you know you're capable, brave and significant. Even when it feels like you are not.
Do what you love, love what you do.
Often when you think you're at the end of something, you're at the beginning of something else.
Often when you think you're at the end of something, you're at the beginning of something else.
Your dream doesn't have an expiration date.
Frases en inglés bonitas sobre la amistad
The only way to have a friend is to be one.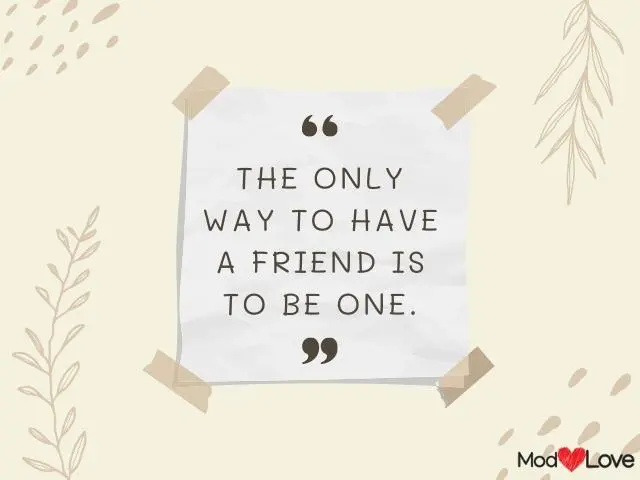 Friends are the siblings God never gave us.
A true friend never gets in your way unless you happen to be going down.
True friends are never apart, maybe in distance but never in heart.
True friends are never apart, maybe in distance but never in heart.
True friendship comes when the silence between two people is comfortable.
A friend is someone who understands your past, believes in your future, and accepts you just the way you are.
Friendship is the only cement that will ever hold the world together.
A single rose can be my garden… a single friend, my world.
Friends are relatives you make for yourself.
A good friend knows all your best stories, but a best friend has lived them with you.
Many people will walk in and out of your life, but only true friends leave footprints in your heart.
A real friend is one who walks in when the rest of the world walks out.
A friend is someone who knows all about you and still loves you.
True friendship resists time, distance, and silence.
Walking with a friend in the dark is better than walking alone in the light.
Try to be a rainbow in someone's cloud.
Frases en inglés bonitas sobre la familia.
Family is the heart of a home.
A family is where life begins and love is never-ending.
Family is not an important thing. It's everything.
You don't choose your family. They are God's gift to you, as you are to them.
One day you will do things for me that you hate. That is what it means to be family.
Family is not defined by our genes, it is built and maintained through love.
Treat your family like friends and your friends like family.
Family ties mean that no matter how much you might want to run from your family, you can't.
Families are the compass that guides us.
Family means no one gets left behind or forgotten.
Having a place to go is home. Having someone to love is a family. Having both is a blessing.
Hug family members long and forgive them quickly.
Not all family is related by blood, but they are family all the same.
Being a parent means loving your children more than you will ever love yourself.
There is no such thing as a perfect parent. Just be a real one.
There is no way to be a perfect parent, but there are a million ways to be a good one.
A dad is a child's first hero.
Any man can be a father but it takes someone special to be a dad.
A mother's hug lasts long after she lets go.
A mother can take the place of all others, but no one else can take her place.
An aunt is like a mom, only cooler.
Conclusión.
En estas frases en inglés bonitas encontrarás muchas formas de decir lo que estás pensando. Esperamos que te sean de gran ayuda.
También te puede interesar: